On my last trip to Amsterdam we ended up in Food Halle (more on this in a separate post) and I couldn't go passed this beautiful bike shop. Amsterdam is the city of bikes, so it goes without saying we were likely to see some interesting things. Plus they had a bike workshop, which had to be admired for the beautiful and practical space. Not only is it used to do up old bikes making them look so brand new and shiny that it brought tears of excitement to my eyes, but also create some amazing interior objects inspired by the love of bikes. You can see the main creation the the Re-Cycle store as you walk in, greeted by an amazing chandelier made from wheel rims and bike lights. If you feel adventures or have the ceiling height you can order one to be me made
But besides the beautiful workshop and imaginative use of old bike parts of course the bikes were the centre of attention. There were a few interesting elements that I hope to catch on here in UK, such as the fantastic chain guard that completely covers your chain, meaning no more mucky marks on your trousers and clean hands as there is no more slippage to deal with.
I personally liked the cork handles too, they felt soft and tactile, but it remains to be seen how well they would cope with day to day use and wet weather, along with the ply mud guards for that matter. But despite all that it is nice to see bikes designed and made to make journeys to work a moment to be savoured!
Please reload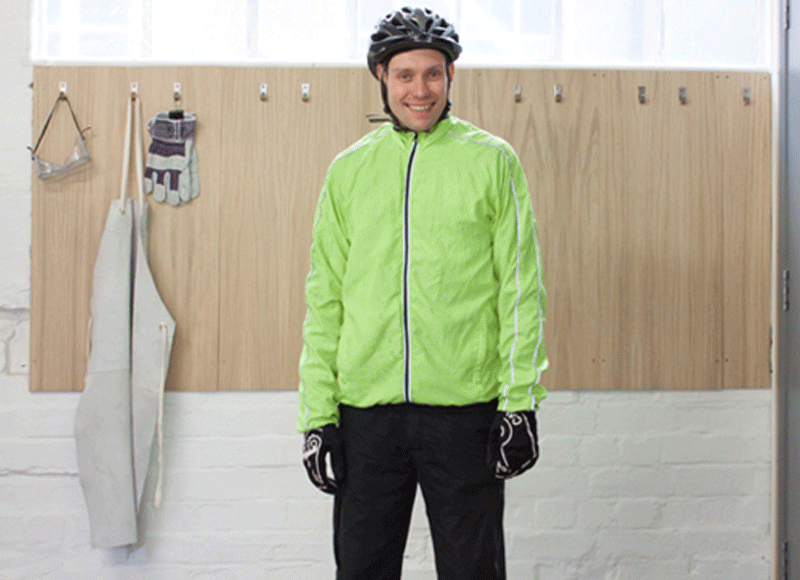 For £35 a month, it's easy to become a member. Simply fill in our online form.
Don't hesitate to pop by we are open and happy to see you:
12:00 - 20:00 Mon - Fri
by appointment after 17:00
12:00 - 16:00 Sat
Sunday Closed
CATEGORIES
ARCHIVE