Special order for Cancksters - Part 3
So we thought the case should come with a few entertainment elements, like chocolate cigars and playing cards. The idea was that the other side of the case will be used for games. Initially I lined the case in the same plain green felt, but it just felt soulless. It needed oomph! So it has been decided to embroider a Poker River and 33 Cank Street logo to provide interest and purpose. I think the final result came out beautiful. 
You might think that a custom job like this embroidery would have broken the bank. I've used local embroiders, a team of two, plus a furry friend. The overall embroidery took about 45mins for both pieces and cost £36.
A little bit of background info should you wish to have an embroidery job done yourself. Your embroiderer will need you to provide a high resolution JPG file at 1:1, they will sort out the rest. When you get a quote do clarify if the price includes set-up cost. A lot of small businesses still rely on the machines that need a floppy disk in order to produce your embroidery. Yes, a floppy disk, so the set-up cost will be involved in producing a file that can be read by the machine and the disk of course.
Embroidery machines will have a maximum size ring they will be able to take, so you will need to check if your embroidery can be achieved length and width wise, in some cases you might need to adjust it slightly or look for another embroiderer. Be careful with really intricate details and text in your design, I wouldn't go with a text smaller then 5mm in height for the lower case letters.
Considering this was a one off I think it's a fabulous value for money. You will always find small businesses that are good at what they do at affordable prices. 
 PS: I couldn't resist including a picture of the furry friend at the embroiderers.
Please reload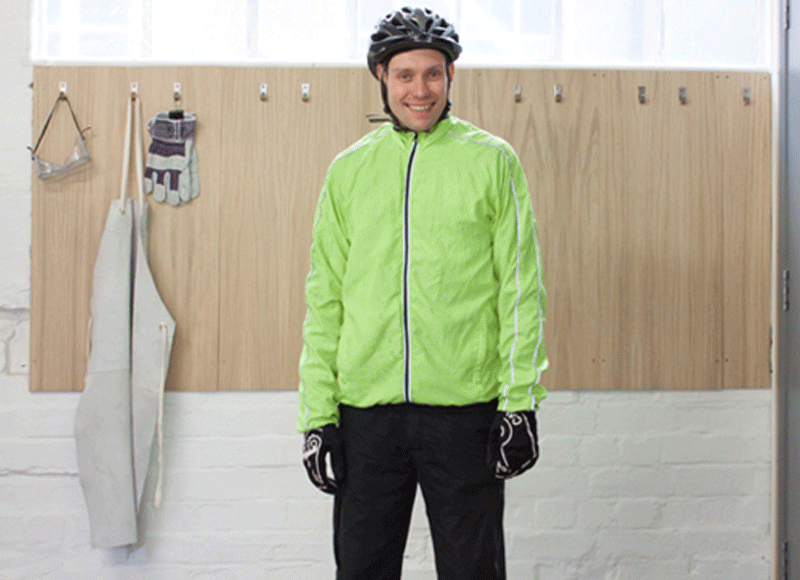 For £35 a month, it's easy to become a member. Simply fill in our online form.
Don't hesitate to pop by we are open and happy to see you:
12:00 - 20:00 Mon - Fri
by appointment after 17:00
12:00 - 16:00 Sat
Sunday Closed
CATEGORIES
ARCHIVE