From 3D printer and Wacom tablet to table saw and sewing machines, we are confident you'll find what you need. And if not, let us know and we'll add it to our MUST HAVE list!
In, or rather on our toolbox, there is a range of fantastic hand and power tools. Jigsaws, power drills, belt sanders, clamps, different types of saws, hammers, screwdrivers, tape measures, rules, gauges, glue guns, spanners, you name it we probably have it.
As well as tools you will find a variety of consumables such as sand paper, glues, screws, nails, etc. We carry a small supply of these should your own supplies run out.
Although we don't charge for consumables, if you happen to deplete the stocks heavily we would ask you to replenish them.
Ultimaker 3D Printer*
Up to 20 micron layer resolution
Build volume - 210 x 210 x 205 mm
There truly can be no limits to your imagination with the 3D printer. Whether you are into product design, architecture, set design or even fashion, it is the perfect outlet to your creative energy.
Different filament colours available upon request.
Have a look at other facillites available at the workshop.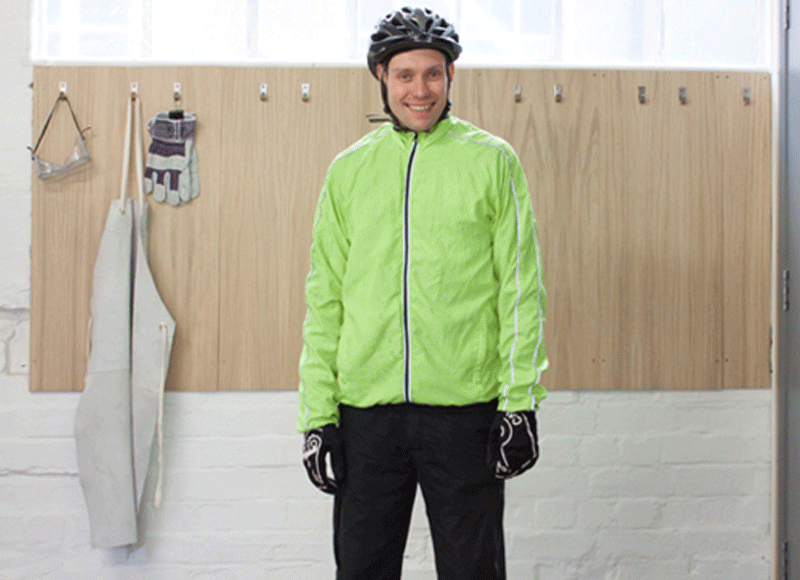 For £35 a month, it's easy to become a member. Simply fill in our online form.
Subscribe to our newsletter and keep up to date with the latest events, news and workshops.
This great tablet allows you to draw directly on the screen. The pen is pressure sensitive and comes with an eraser. It is also great at performing as a mouse. The Wacom Cintiq 15X has a much thinner drawing layer, reducing the parallax effect allowing for more accurate and fine detail work.
With both a VGA and DVI ports available, you can easily connect it to a wide range of computers.
*Installation may be required.
If you simply want to have a look around don't hesitate to pop by we are open:
Mon - Fri 12:00 - 20:00
by appointment after 17:00
Sat 12:00 - 16:00
Sunday Closed
Startrite 352 Bandsaw*
350 mm Throat, Dual Speed
This machine is great for cutting curves, rip lumber or cross cut short pieces of wood. With appropriate blade you will be able to cut other materials such as plastics and metals. You will find a few of the blades already available at the workshop.
Startrite Tilt Arbour Tablesaw*
This is a really versatile machine, no wonder, it is often referred to as the workhorse of the workshop. Great for ripping and cross cutting wood, with appropriate blade this machine will be also able to cut other materials. At the moment we only have a wood cutting blade.
Sturdy and true this drill has variable speed, 4" drop and crank adjustable table. We have a range of drill bits available for both metal and wood.
Sealey Radial Pillar Drill*
currently on loan to My Workshop by a member
This particular pillar drill comes with 5 speed settings and a radial feature that allows angle drilling.
NU Tools Lathe*
12", 5 speed
currently on loan to My Workshop by a member
This wood lathe has speed range from 483 - 3012 rpm. It has an adjustable tale stock and a maximum working length of 1 meter. Chisels and wood-turning tools are available.
Known for it's quality and precision this scroll saw is great for delicate work. Capable of cutting wood, plastics as well as soft and hard metals with a maximum thickness of 5mm.
Woodwise Scroll Saw*
currently on loan to My Workshop by a member
Like Hegner this scroll saw is great for fine and curvy cutting.
With 39 stitches to choose from, quick touch stitch selection and length & width adjustment, you'll be sewing in no time. Comes with various pedals including buttonhole, button fitting and zipper pedal. Capable of twin needle stitching.
Older of the two, this sewing machines offers 10 kinds of stitches. This also has the push button reverse and three needle position selector for easy adjustment to attach zips and for creating perfect seams.
Small but mighty this machine offers tailors great speed and variety. Working at 1,300 rpm it will help you achieve professional results.
Singer comes with 2-3-4 stitch capability, adjustable stitch and tension. Variable feed prevents your knitted garments from stretching and your delicate fabrics from puckering.
Capable of producing over-lock seams, rolled hem, flat-lock seam and stretch safety stitch.
Toyota Industrial Sewing Machine*
currently on loan to My Workshop by a member
Excellent for heavy duty fabrics such as denims, leathers and PVCs it's great with delicate fabrics too.
The machine comes equipped with invisible zipper foot, pipping foot, 3/16 rolled hem and a nylon foot for those tough and sticky fabrics.
Whether you are making a wedding dress or upholstering a sofa this machine will be your friend.
Great for mass production, or complex one offs. Able to take on such materials as wood, composites, non ferrous metals, plastics and foams.
All you have to do is provide us with a file and material specification and we'll take care of the rest.
Members rate - £30/hour
Commercial rate - £45/hour
Types of files we accept: .dxf (preferred), .pdf, .ai (saved as legacy file, Illustrator 6 or earlier)
For 3D milling: .stl (preferred), .step, .prt, .igs
New equipment is often added to the facility so if you haven't found what you need, do visit the site again to check. Otherwise subscribe to My Workshop Newsletter to keep up to date.